Hvad er flexleasing?
Da leasing af biler stadig var en ny form for bilejerskab, blev det kaldt for flexleasing, men bruges i dag i flæng som den mest almindelige form for leasing i erhvervslivet.
Flexleasing giver dig mulighed for at lease en bil med en lille kapitalbinding i forhold til andre metoder at have bil på. Du leaser bilen uden afgift og betaler kun afgift i den periode, du har bilen. Derefter kan du sælge den.
Det giver dig et stort udbud af biler at vælge mellem, både når bilen indkøbes og sælges, da du også kan sælge og købe uden for landets grænser, hvor udbuddet og antallet af mulige købere er stort.
Hos Bilgruppen er vi eksperter i alle former for leasing, så kom ind og hør, hvad vi kan gøre for dig, så du kan komme ud at køre i din drømmebil.
Har du fx fundet den i udlandet, så er det naturligvis også muligt at sælge din afgiftsfrie bil til os med henblik på efterfølgende leasing.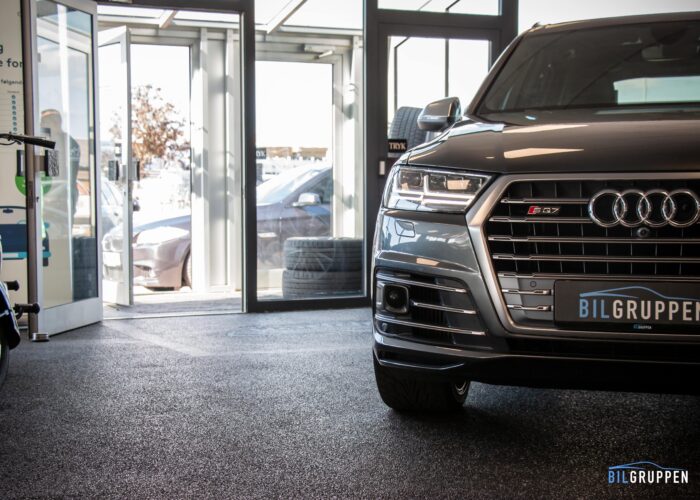 Med en flexleasing aftale via Bilgruppen, sikres du en lavere afskrivning på køretøjet, end ved traditionel ejerskab, hvor hele registreringsafgiften skal betales ved købet af køretøjet.
Ved flex leasing betales kun en procentdel, af den fulde registreringsafgift per måned køretøjet skal være indregistreret i Danmark.
Det betyder i praksis, at i stedet for at betale f.eks. 1 million kroner i afgift på et køretøj, så betaler man kun en procentdel af afgiften per måned i den periode leasingkontrakten løber.
Det betyder også, at man f.eks. kan vælge at køre cabriolet om sommeren og firhjulstrækker om vinteren, ligesom at motorcykler og autocampere er meget lukrative at flex lease, da de ofte kun benyttes i sommerhalvåret, derved opnås en stor besparelse i afskrevet afgift på leasing kontra fuld afgift.
Periodisk registreringsafgift:
Den månedlige flex afgift fastsættes af SKAT ud fra den beregnede fulde registreringsafgift for det specifikke køretøj ved leasingkontraktens indgåelse.
For køretøjer, der er 0 til 3 måneder gamle, betales 2% af den beregnede afgift per påbegyndt måned.
For køretøjer, der er fra 3 til 36 måneder gamle, betales 1% af den beregnede afgift per påbegyndt måned.
For køretøjer, der er over 36 måneder gamle, betales 0,5% af den beregnede afgift per påbegyndt måned.
Derudover betales en forrentning af den udstående afgift til SKAT, der justeres to gange årligt – henholdsvis den 1/1 og den 1/7.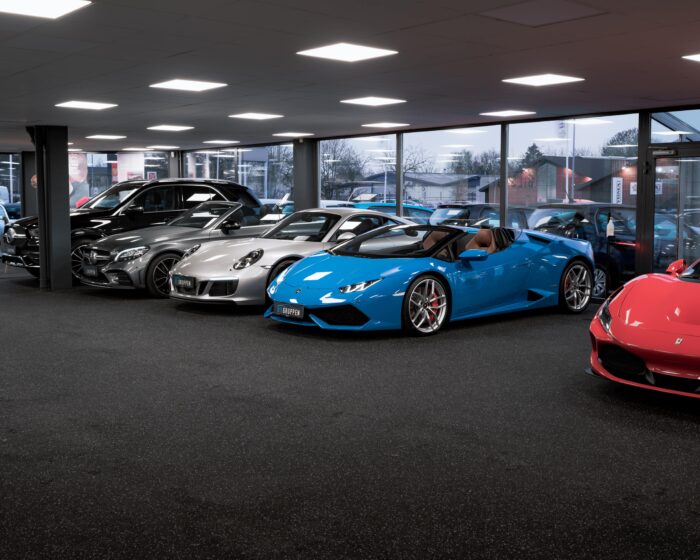 Afskrivning og likviditet
En yderligere fordel ved en flex leasing aftale er, at køretøjet efter leasingaftalens udløb kan sælges uden afgift, og at man derfor i praksis har hele verden som markedsplads og ikke nødvendigvis kun det danske bilmarked.
Med andre ord – større køberklientel og lavere afskrivning.
Forlængelse eller nytegning
Kunden har mulighed for at forlænge eller nytegne en flex leasing aftale, der blot skal orienteres BilGruppen senest 14 dage inden kontraktudløb.
En forlængelse medfører, at den eksisterende tidligere fastsatte afgift forlænges for en ny periode, og hvor der betales det samme i afgift per måned som i den foregående periode.
En nytegning medfører en ny vurdering af køretøjet, hvor SKAT fastsætter registreringsafgiften ud fra køretøjets aktuelle handelsværdi på det nye pågældende tidspunkt.
Det betyder et lavere nyt udgangspunkt for registreringsafgiften og deraf lavere ydelse for den nye periode, men hvor man så afskriver den flex afgift, der er betalt for den foregående periode.
Som bruger af køretøjet, sørger du selv for betaling af brændstof, forsikring, service, vedligeholdelse og den grønne afgift på bilen, der naturligvis leveres med almindelige danske nummerplader – medmindre andet er aftalt.
Har du spørgsmål eller vil have en beregning på leasing af et køretøj så kontakt os endelig.
Kontakt os